Corteco celebrates 25 years "a brand of Freudenberg"
25 years ago, Corteco became part of the Freudenberg Group and started its business activities in October 1996. Over the past 25 years, Corteco has established itself as Freudenberg's trading company in the independent aftermarket (IAM) and has steadily expanded its offering to meet customer demands. Before Corteco became part of the group, Freudenberg had focused on original equipment and spare parts requirements for car manufacturers (OEM). With the IAM brand Corteco, car drivers can benefit from Freudenberg OE-quality spare parts throughout the entire vehicle lifecycle. The three main pillars of Corteco's range are sealing, vibration control and cabin air filters.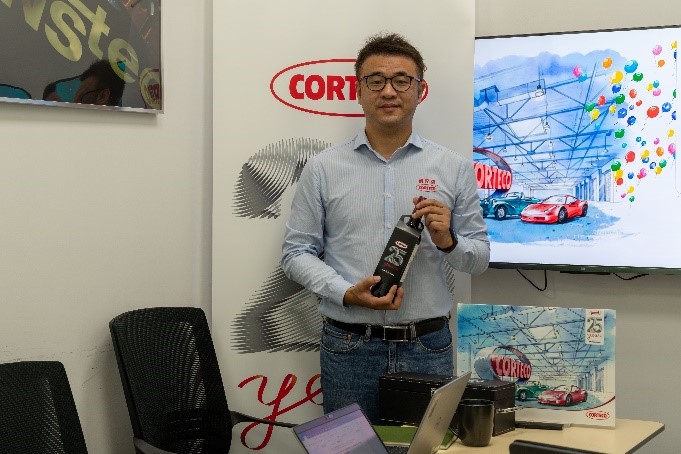 Corteco China was established in Guangzhou, China in 2009 and moved to Shanghai office in 2010. Looking back on the past years, Corteco has achieved amount of diversity achievements. Our employees and loyal partners also took the opportunity of this anniversary to express their deep wishes for a bright future for Corteco China.
We are now celebrating 25 years of success and are looking towards the future together, where we will continue to offer our customers the maximum added value.