2012-03-23
Beijing Market Sweep in March 2012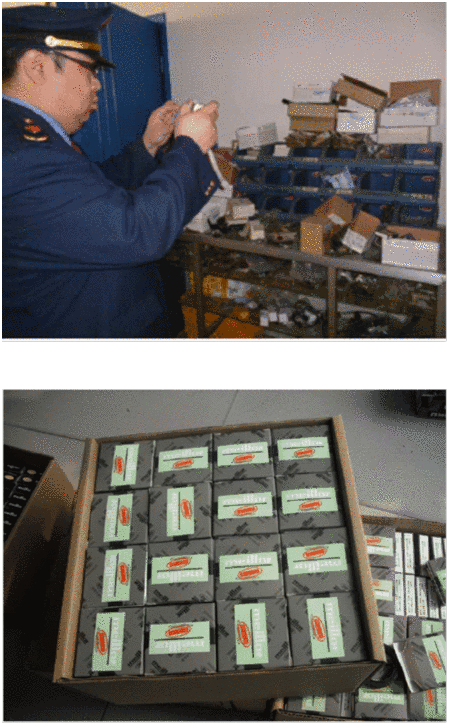 In recent years, there are a large quantity infringing/counterfeit Corteco parts were observed in Beijing auto parts bazaar.  Those products influence the market share of genuine goods. In addition, it brought a lot of negative effects on Corteco brand.
According the preliminary investigation, Corteco worked with the officials from Beijing Municipal Administration for Industry and Commerce(AIC), Chaoyang Branch to carry out the market sweep in Beijing Chenghuancheng Auto Parts City. In the course of the raid, the AIC officials conducted the search against four stores and seized 965 Corteco counterfeits in all.
As a first report, this is a very successful raid which created a high awareness of Corteo and its brand in the market. As the leading brand of the Independent Aftermarket, Corteco is always making efforts to fight against counterfeit oil seals in order to avoiding any disoperation to our customers. In order to regulate the auto parts market and protect IP rights, Corteco will continue to work with the government enforcement department to strike on the fakes.