2015-02-17
Zhuhai Raid Action in January 2015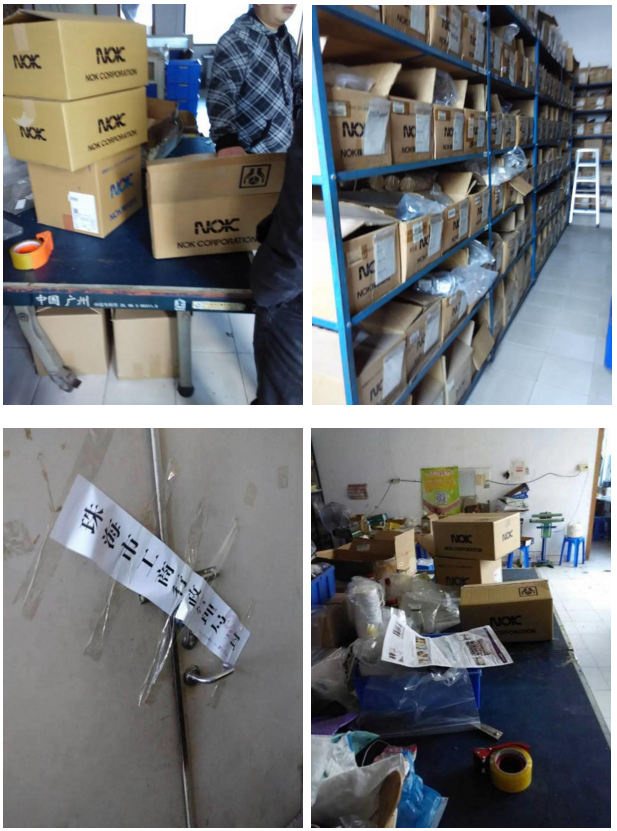 On Jan. 13th of 2015, Corteco carried out raid action against a warehouse which located in Zhuhai City.
The warehouse was about 200 square meters, and oil seals bearing "NOK" were found in three rooms. Due to the large quantities, the AIC sealed up the whole inventory.
From Jan.14, 2015 to Jan.16, 2015, as checked by the AIC, 37,889 oil seals (410 models) bearing "NOK" were seized.